Ready to overcome cancer?
Get everything you need to tackle this physical, emotional, and spiritual challenge.
Cancer is not the end of the journey.
It's the beginning…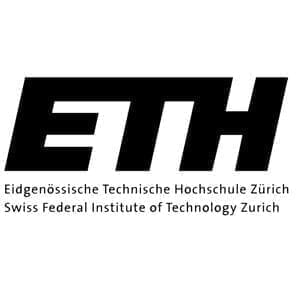 Hello! Bonjour! Hallo! Moien!
I'm Catherine, a cancer survivor, health educator, and online cancer coach.
Cancer transformed my life for good.
It forced me to look at what truly mattered and make the necessary changes to live the life of my dreams.
So I decided to help other women achieve the same thing I did…
A purposeful life that I appreciate every single day.
My signature 10 Steps to Resilience holistic coaching model is designed to help cancer patients and survivors use their experience as a springboard to their best lives.
From diagnosis to treatment and life beyond cancer, this system is a lifelong toolbox that will empower you to go after your dreams with confidence.
step 1
Your Resilience Blueprint
Assessing where you're at now. Whether you've just been diagnosed and have a million questions, need help deciding between different treatment options, or are wondering where to go now that you've been declared cancer-free, I'll help you clear your doubts and gain peace of mind.
Together, we will identify what's holding you back and set goals for the duration of our coaching process.
step 2
Nourishing Your Body
As a food science engineer, I know the impact that food has on your body and mind. Knowing how to choose the right diet, how to supplement it, when to detox, and when to fast, will help your body go through cancer treatments and recovery in a much better way. It will also determine how quickly your body bounces back from cancer and set you up for success in preventing a recurrence.
step 3
Regulating Your Emotions
Learning how to regulate your emotions is like unlocking a superpower. Emotions often keep you sick and hold you back from moving on in life. When you learn how to express them in a healthy way, you can regulate them, manage your triggers, and keep them from impacting your life in a negative way.
During these sessions, I will teach you the different mechanisms that have worked for me and my clients. Together, we will identify the warning signs you should look out for so you know when it's time to use your new superpower!
step 4
Unlocking Your Resilience Mindset
Your mind is your most powerful asset if you learn how to harness it properly. Through new practices and habit-stacking, I will help you shift your mindset to achieve balance and resilience.
A resilience mindset is especially beneficial for those going through difficult challenges. So whether you're struggling to move on after cancer or you're still in treatment, it will help you shed fears and gain a positive outlook on life.
step 5
Supporting Your Body
There's a lot you can do to support your body and feel better. If you're going through cancer now, there are ways to minimize the impact of treatments, aid those treatments so they work better, and help your body heal quicker. If you're in remission, different techniques can help you prevent the cancer from returning and bounce back from cancer feeling strong and healthy.
Together, we'll dive into alternative therapies, complementary medicine, exercise and new habits you can incorporate to support your body through and after cancer.
step 6
Overcoming Limiting Beliefs
As a life coach, I've seen countless women being held back by their limiting beliefs and become unstoppable after learning to overcome them. By using tools that go deeper into your subconscious, I will help you release things from your past and present that are keeping you stuck.
This will build your confidence and help you realize just how capable you are of getting through this!
step 7
Stress: The Real Enemy
Studies show that stress is partially responsible for up to 90% of all illnesses — including cancer. But stress comes in all shapes and sizes. So how do you get rid of it?!
First, we'll do a thorough exploration of your current and past stressors. We will dig deep to understand how they have impacted your life and where they come from.
Then, we will create the mechanisms that best serve you in managing and getting rid of stress. Believe it or not, even the way you breathe impacts your stress levels! Together, we will create sustainable habits that will help you minimize the impact of stress in your life.
step 8
Getting to Know Yourself
One of the biggest lessons that cancer teaches us is that we're neglecting what we're really, truly passionate about. We often ignore that so much that we don't even know what our passions are.
What matters most to you? What moves you? What excites you? Discovering your values, your talents, and your passions will give your life meaning and direction. My signature Passion Test (created by the legendary Janet Attwood) will reveal your passions and together, we will work on a plan to pursue them.
step 9
Self-Love & Empowerement
During our most transformative sessions, you will learn how to tap on the power of self-love to finally put yourself first, set boundaries that the people in your life respect, and change your habits to pursue your dreams.
Self-love is a massive game-changer and your #1 ally to be empowered over your life, but it's not easy to achieve on your own. With my tools and techniques, you'll lean into the power of self-love to feel fierce, confident, and empowered to go after everything you want.
step 10
Your Action Plan
Once you're feeling amazing where you're at, we will plan your next steps. What are the new habits you will keep? What are the old habits you'll get rid of?
During our last few sessions, we will make sure you stay on the path of transformation and never stop making your life everything you dreamed of.